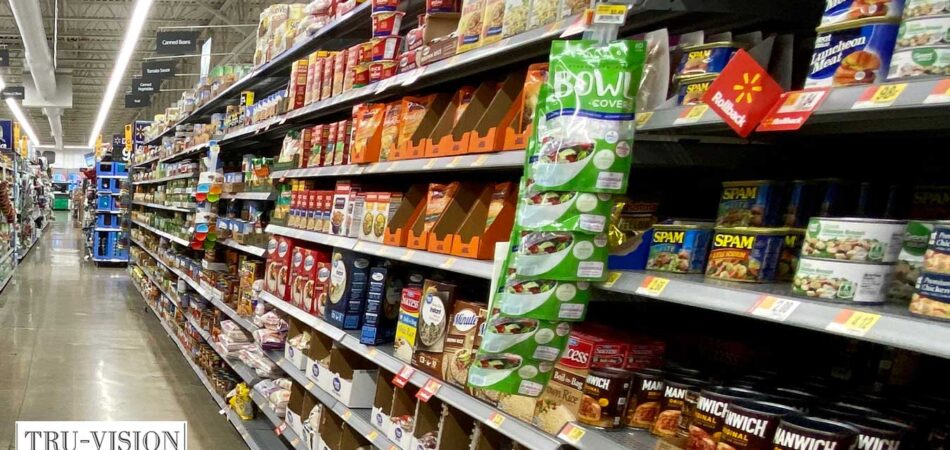 Merchandising is no longer a straightforward marketing strategy for brick-and-mortar retail businesses. Instead, merchandising has been elevated to a sophisticated art form that must continue evolving to compete with e-commerce websites.
Although online shoppers spend over a billion dollars every year buying products and services online, research indicates that people still love to browse stores and shop in person. Before the Internet, merchandising consisted of stocking shelves, pricing products correctly, and plastering store windows with huge sales signs. Today, retail merchandising aims to optimize the in-store experience for consumers by providing as many opportunities to buy as many different products as possible.
On the other hand, retail stores with racks and shelves overflowing with a random assortment of products won't make it easy for customers to find what they want. Nor will it spark that urge to buy on impulse, which is just waiting to be aroused in all shoppers.
So, what's the secret behind the ingenuity of in-store merchandising in the 21st century? Do shop owners really have to spend big money on digital signage, renovating their store's interior dimensions, or hiring an expensive marketing company that may or may not increase profits?
The answer to all these questions is a resounding no. And that answer is possible with the assistance of Tru-Vision Plastics, Inc., one of the leading manufacturers of customizable retail merchandising strips in the U.S.
Tips for Choosing the Right Merchandising Strips to Sell Your Products
Merchandising strips or "clip strips" hold products vertically on a sturdy but flexible plastic strip that can be attached to shelves, multi-item display platforms, and stand-alone display platforms. Depending on the type, size, and sometimes brand of the product you want to sell will lead you to select the perfect merchandising strips available from Tru-Vision.
Individually packaged products would need a customized merchandising strip to hold them in a vertical display. This type of strip comes with hang tabs designed to clasp unpackaged products until a customer removes the product from the strip.
Merchandising strips with adhesive-based backs accommodate shelving or display platforms that do not have openings through which a hook can be inserted. These can also be attached to interior glass windows near checkout areas to encourage impulse buying. Draw attention to glass display cases holding more valuable items with adhesive-based merchandising strips that hold complementary products associated with the items in the case.
Promote Small Items with Retail Merchandising Strips
Small products such as keychains, snack bags, and travel-sized items are much easier to view when hung on merchandising strips. For example, lip balm tubes or single-serving soup packs thrown onto a shelf or bin will mean the customer has to try to learn more about the product. In addition, small products that are loosely displayed will inevitably get jumbled together or lost elsewhere in the store.
Use Clip Strips for Selling Complementary Products
When you want to sell certain items that naturally "go together," such as pancakes and spatulas, garden spades and vegetable seeds, or craft paintbrushes and small bottles of craft paint, use clip strips to hold these items next to each other neatly and attractively. Customers can't resist buying two products that complement each other, especially when they aren't sure if they have one of the items at home.
Inspire Customers with Retail Merchandising Strips
Educating customers about what can be done with products is a proven merchandising strategy that is easily and affordably accomplished with customized clip strips from Tru-Vision. Let's say you've just received a new brand of cocktail mixers that you want to promote without being obvious about it. Try hanging two or three merchandising strips in the alcohol aisle that offer free recipes for making cocktails. It's relatively inexpensive to print miniature recipe booklets, and the profit you make from promoting the cocktail mixer will more than compensate for the cost of the booklets.
End-of-the-Aisle Merchandising Strips
Store owners with minimal room in the aisles for merchandising can take advantage of the space at the end of the aisle with clip strips. Customers often shop after work or on their lunch break and don't have time to look at all the products displayed on both sides of an aisle. Busy customers tend to reach for larger, easier-to-find items when moving from aisle to aisle. Instead of mixing small products with larger ones, attach merchandising strips at the end of aisle shelving that holds small items they need but might have missed. Since these items are in front of shelves and not on shelves, customers can't help but glance at clip strips and realize they just might need that item.
Front Door Merchandising Strips
Get the customers in the buying mood as soon as they reach for the door handle by using merchandising strips with hooks hanging over the top. They'll see these products before entering your store and, if they are new customers, could be further intrigued about what the rest of your store carries. Advertising merchandising strips as discounted or on sale in a way that can be clearly seen outside the door will certainly increase the number of people checking out the display–and your store!
Get Started on Ordering the Right Standard Retail Merchandising Strips Today with Tru-Vision
Depend on the experts at Tru-Vision to recommend the type of merchandising strip you need to make a difference in your sales rates and customer satisfaction. Tell us about your project using this form, submit it online, and we will reply ASAP.
Ask us about our top-selling Stic-N-Pic strips that come with adhesive backing for easy, affordable placement of products anywhere in your store. Stic-N-Pic merchandising strips are the perfect solution for displaying products without spending thousands of dollars on display cases or special shelving.